Let sustainable
values grow
In the vast expanses of Uruguay, we grow forests and with them the values of our stakeholders. Through sustainable investments in suitable forest land, we generate high added value for the invested capital in a secure and rapidly growing market. Success is ensured through active management and operational cooperation with reliable local partners.
Uruguay offers the best possible conditions for targeted investments in agriculture and forestry. We combine generations of experience in the land use sector with in-depth knowledge of the country and proven expertise in the global financial world. As an international organization we develop climate-positive agricultural and forestry investment products. Our knowledge of international business processes and Uruguayan trade habits in combination with reputable local partners in the Southern Cone region ensure an exclusive turn-key product.
INVEST WISELY
Why Southern Forestry?
An investment with Southern Forestry Partners enables areas of low agricultural value to be forested and produced efficiently. Economic, ecological and social sustainability are the central values of our production chain. Controlled land use plans only allow a certain percentage of a land parcel to be used for forestry - depending on the soil classification. The remaining area is generally used for cattle production.
The local ownership structures are generally based on a Uruguayan "Sociedad Anónima" (S.A.), a legal entity comparable to an "Aktiengeselschaft" (A.G.) in Germany or a Corp. in the United States and is wholly owned by the investor(s) at all times.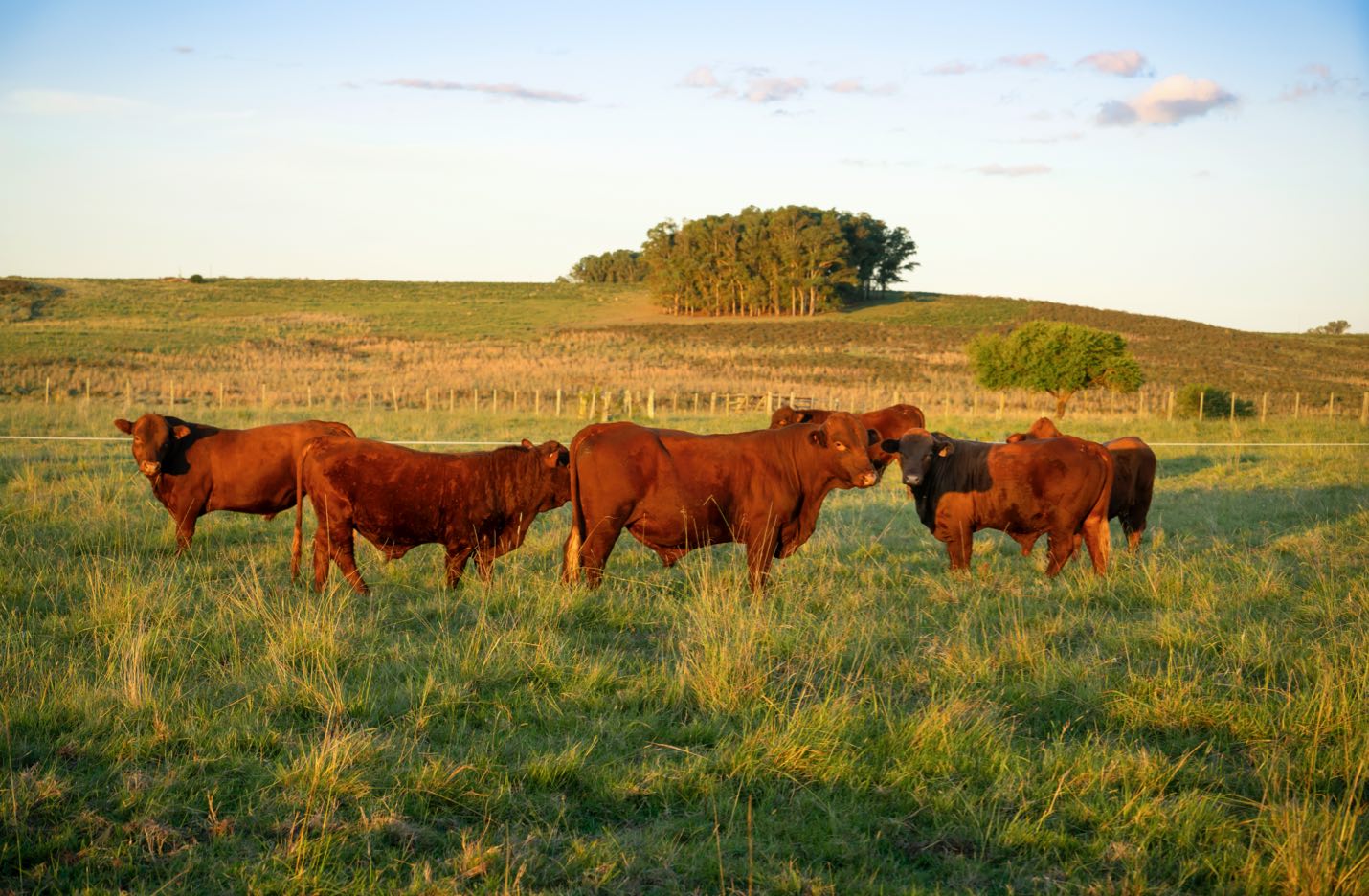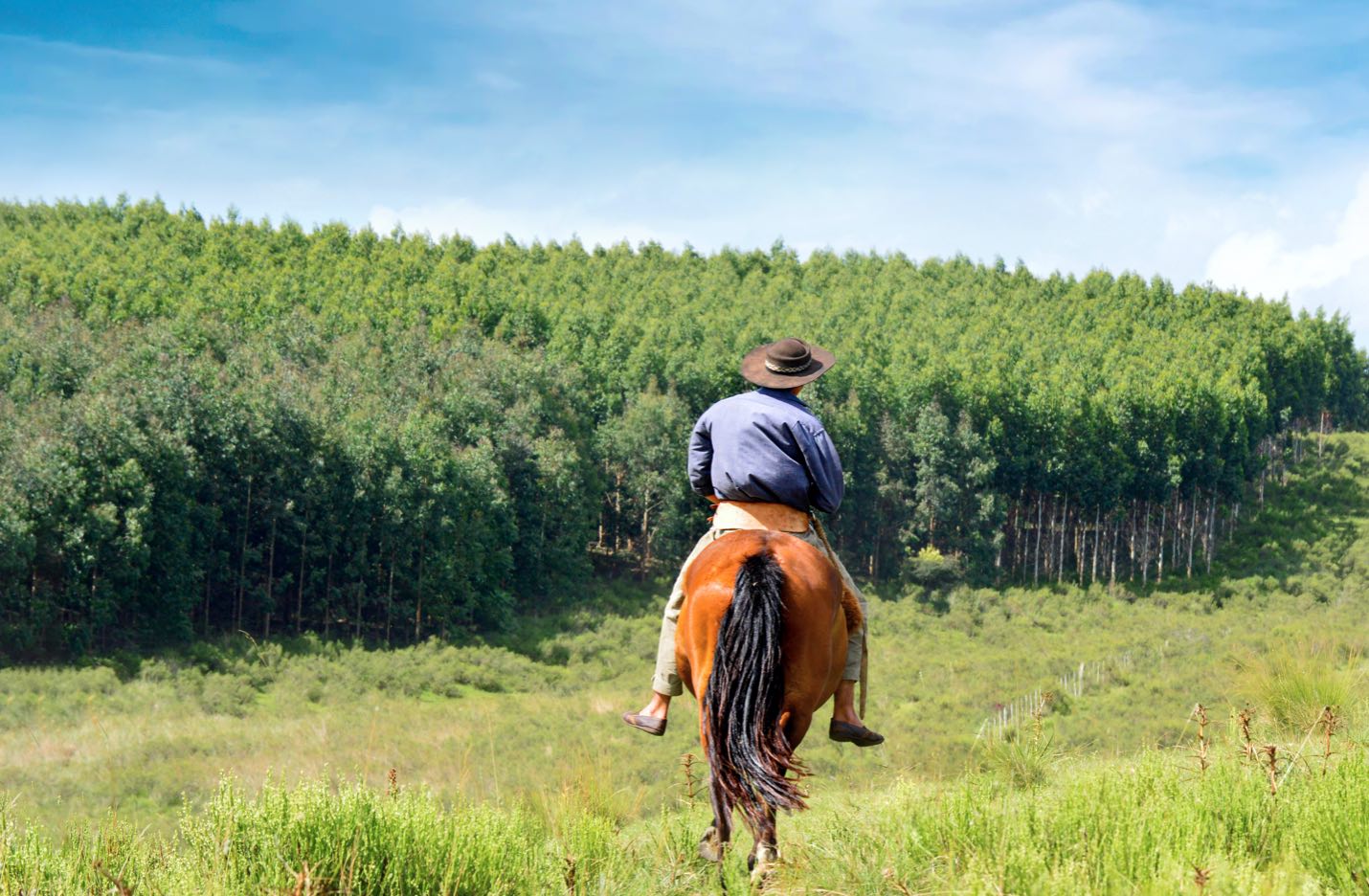 Forest production and marketing is carried out in collaboration with our specialized partners with the longest standing track record in the forestry sector in the country. We work with the most recognized local accounting and legal firms, production partners and managers, we also maintain close contacts in the political sphere. These partnerships enable an exclusive investment product, backed by the most recognized expertise in the country.
Not only the expertise in turnkey projects and a proven track record, but also an efficient team working on selecting and developing the best opportunities in the market.
Uruguay offers a unique environment for forestry investments and the strong risk-return ratio of our products speaks for itself.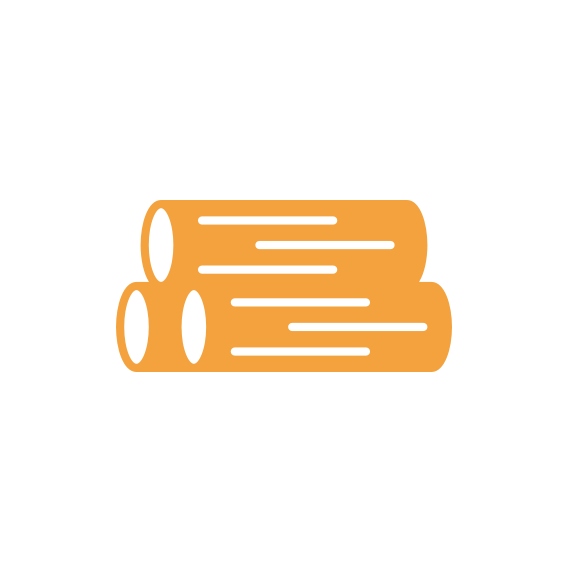 Wood as a raw material: scarce, but in great demand
The demand for wood is growing nationally and internationally, driven by the demand for cardboard and paper for the packaging industry as well as the increasing attractiveness of timber construction, even for large building projects. The third cellulose mill for paper is currently being built in Uruguay, the world's largest in this industry.
An investment in a forest product allows for long-term, stable wealth creation, but in Uruguay it also offers a comparatively high return.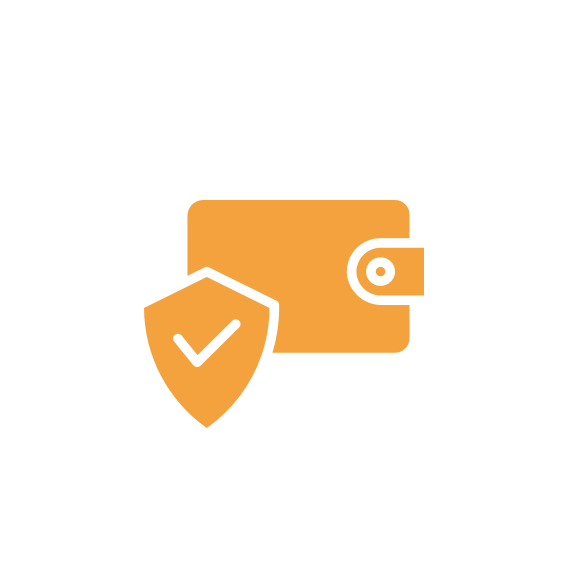 Beef: Hormone-free and sustainable
Uruguayan beef is internationally recognized for its quality and sustainable production methods. Here, cattle are kept in a species-appropriate manner: Without hormones, fertilizers, pesticides or herbicides. Cattle are free-ranging all year round and feed on natural pastures. The national beef market is not artificially influenced by subsidies or other (political) initiatives and is hardly prone to economic downturns.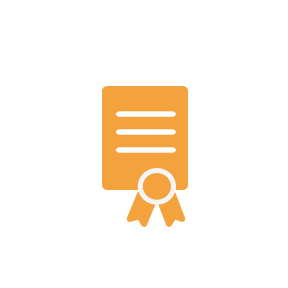 CO2 certificate trading: Additional value stream
The afforestation of land and the introduction of rotational grazing in cattle farming increases the CO2 storage capacity of the soil. This value can be captured in the form of certificates. The market is growing in significance and expected to expand over the long term.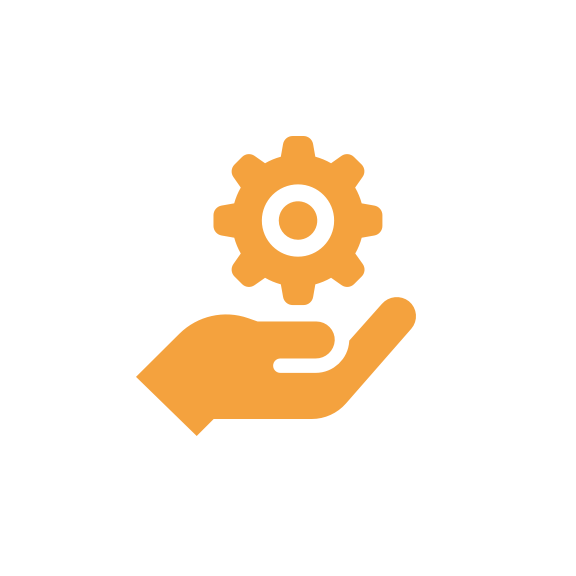 Land ownership: Growing sustainable values
Land ownership is one of the most reliable hedges against inflation.
The product structure protects capital and allows the asset to grow safely over the long term. 
The production of wood and beef in harmony with nature guarantees a sustainable investment.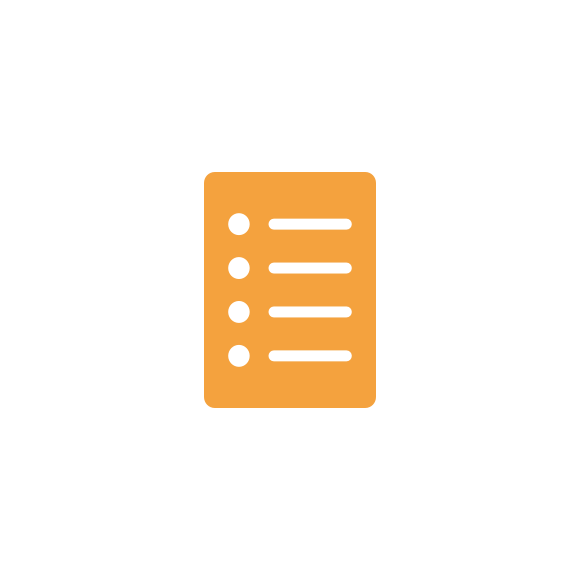 Uruguay: Politics that promotes targeted investments
In order to strengthen and improve the agricultural sector, Uruguay supports investments in forestry with numerous tax incentives. Foreign investors also enjoy the same constitutional rights and responsibilities as locals.
Tax agreements also ensure that double taxation with Germany and other countries is avoided.
PRODUCTS & OPTIONS
Your Investment
The organization of all relevant services (accounting, legal and tax advice) and the complete management of the project are part of our comprehensive service package.
Our experienced legal advisors develop a customized tailor-made structure for your investment project, taking into account all tax and legal advantages.
Adapted legal structures enable both individual and group investments.
The investment product includes the purchase of land in Uruguay, its afforestation, management and the profitable marketing of the products: Timber, beef and CO2 certificates.
URUGUAY
Uruguay, a country of unlimited possibilities
In Uruguay, some land areas have low agricultural value, which can be partially forested and managed in a way that is good for everyone: For the climate, for the people of the country and for our investors, who own a stable investment with attractive returns. Uruguay is the smallest Spanish-speaking country in South America. With 20 inhabitants per square kilometer, it is much less populated than Germany with 233 inhabitants per square kilometer.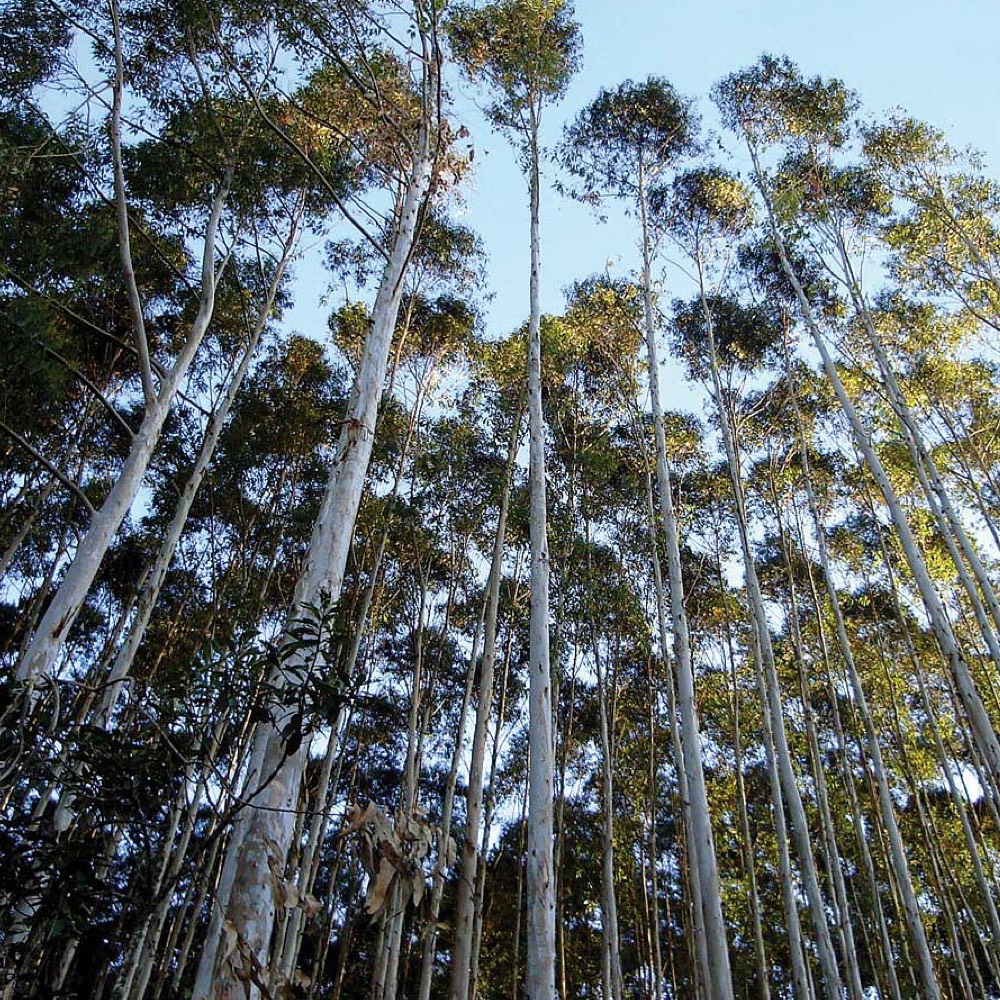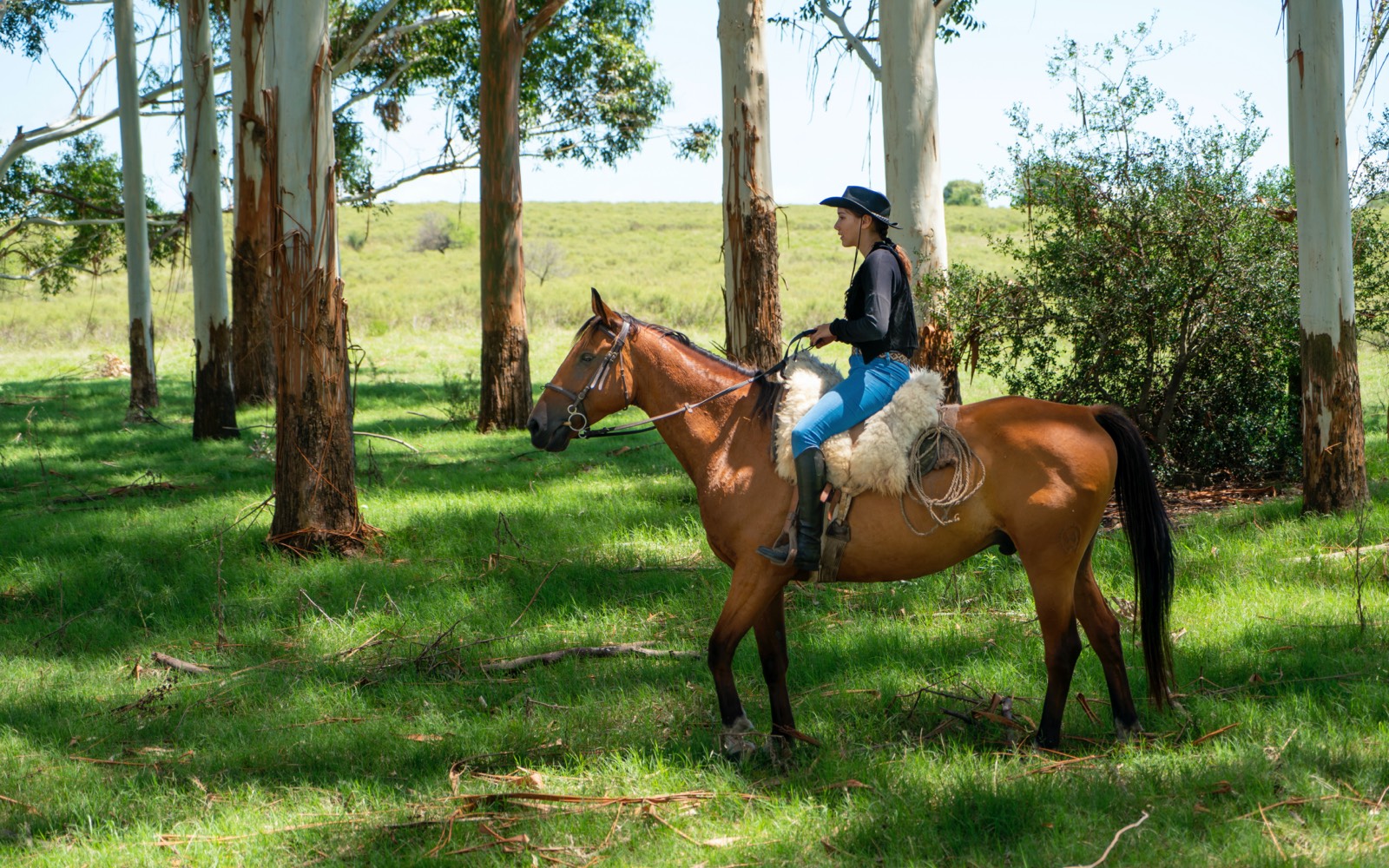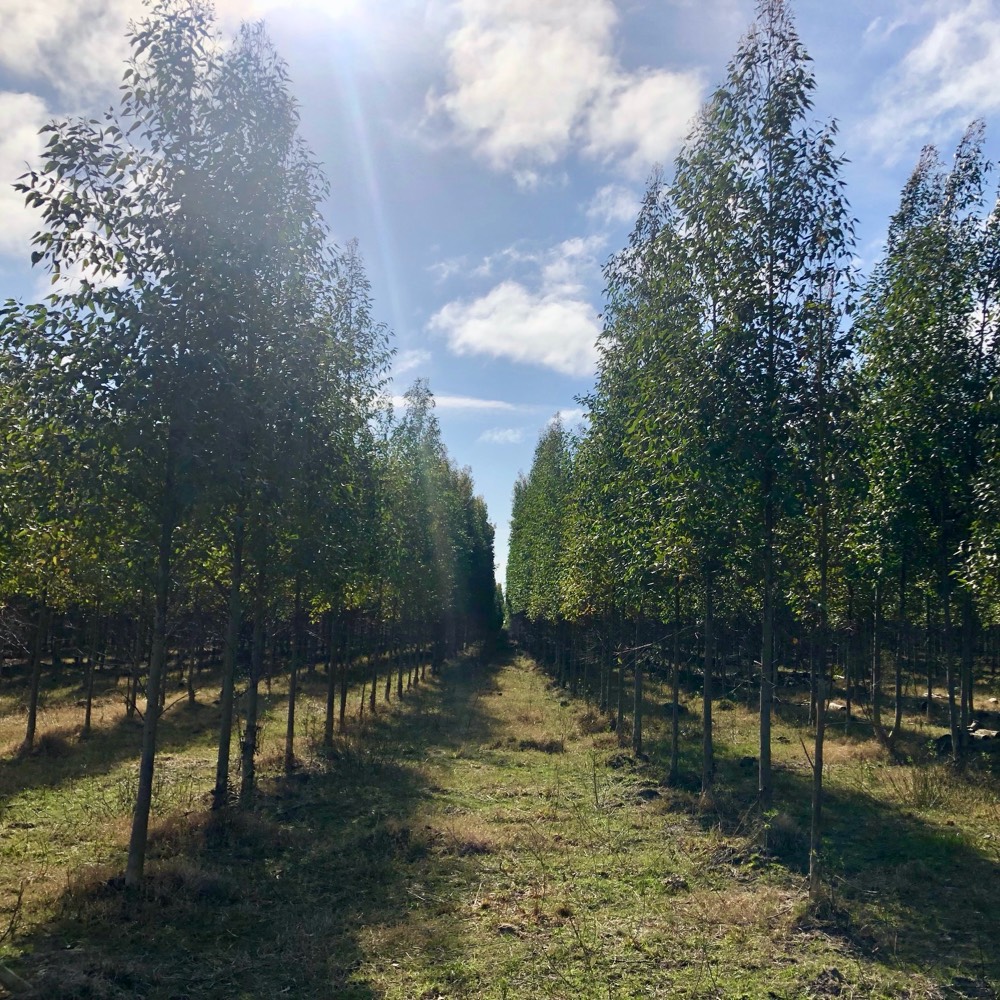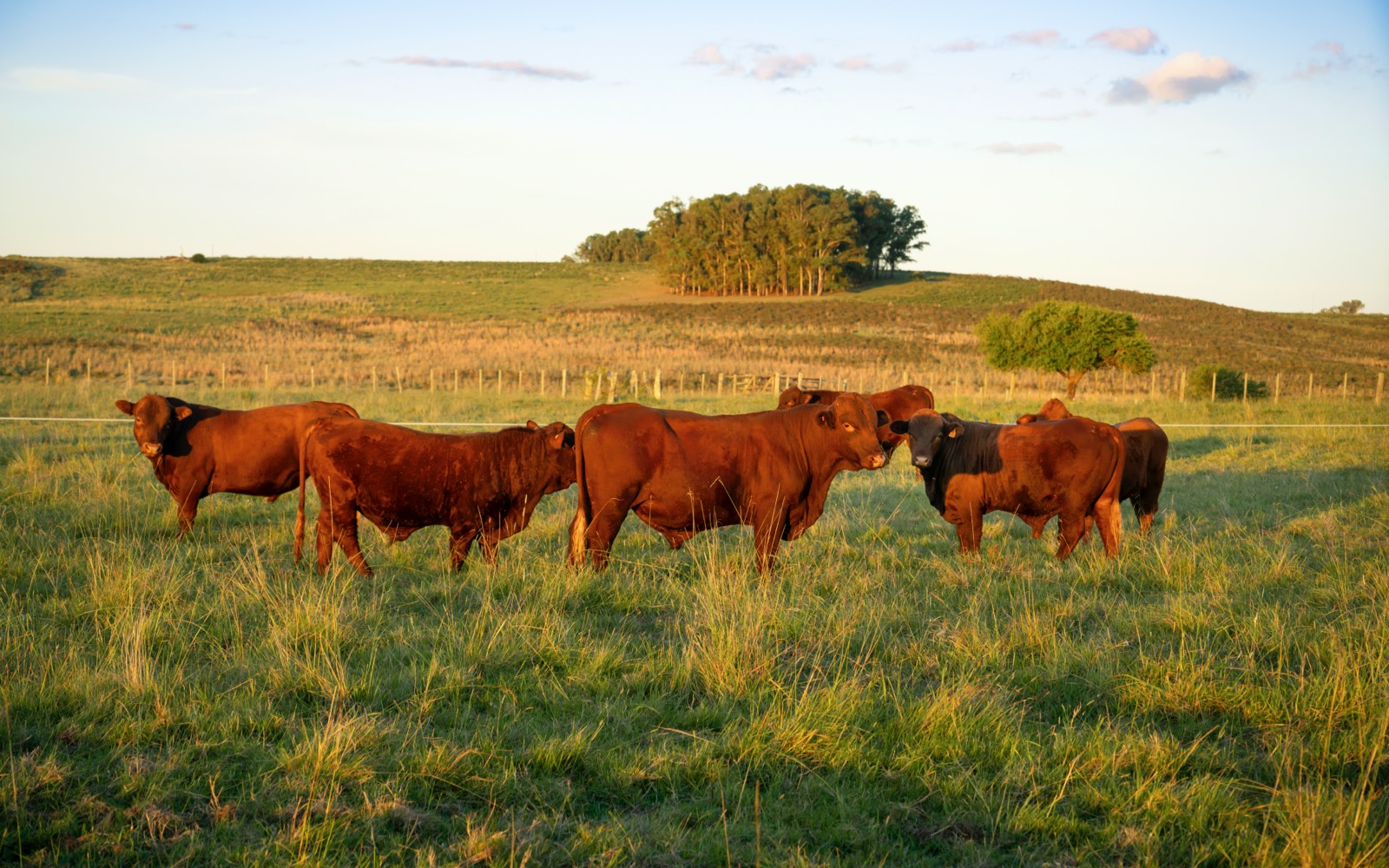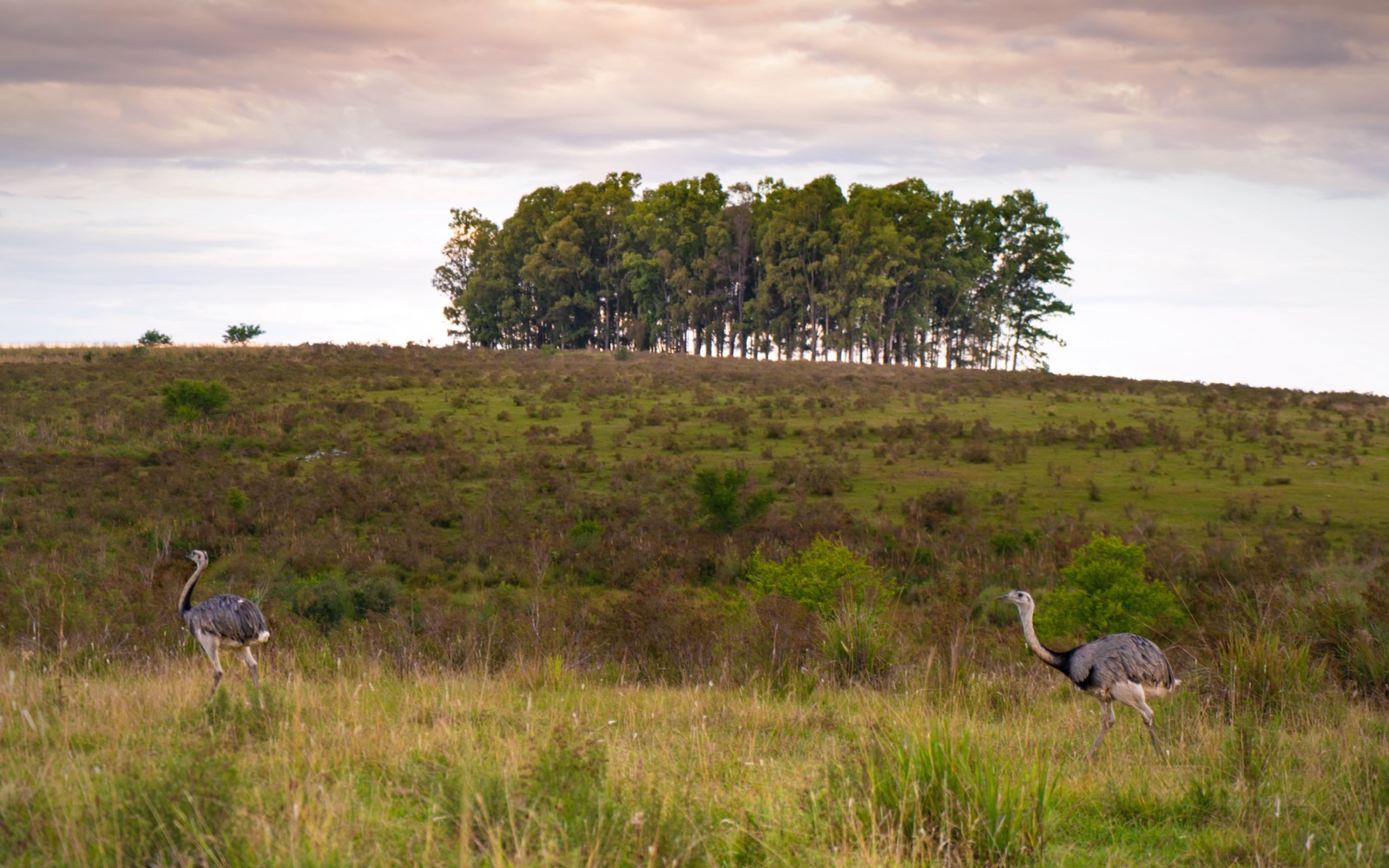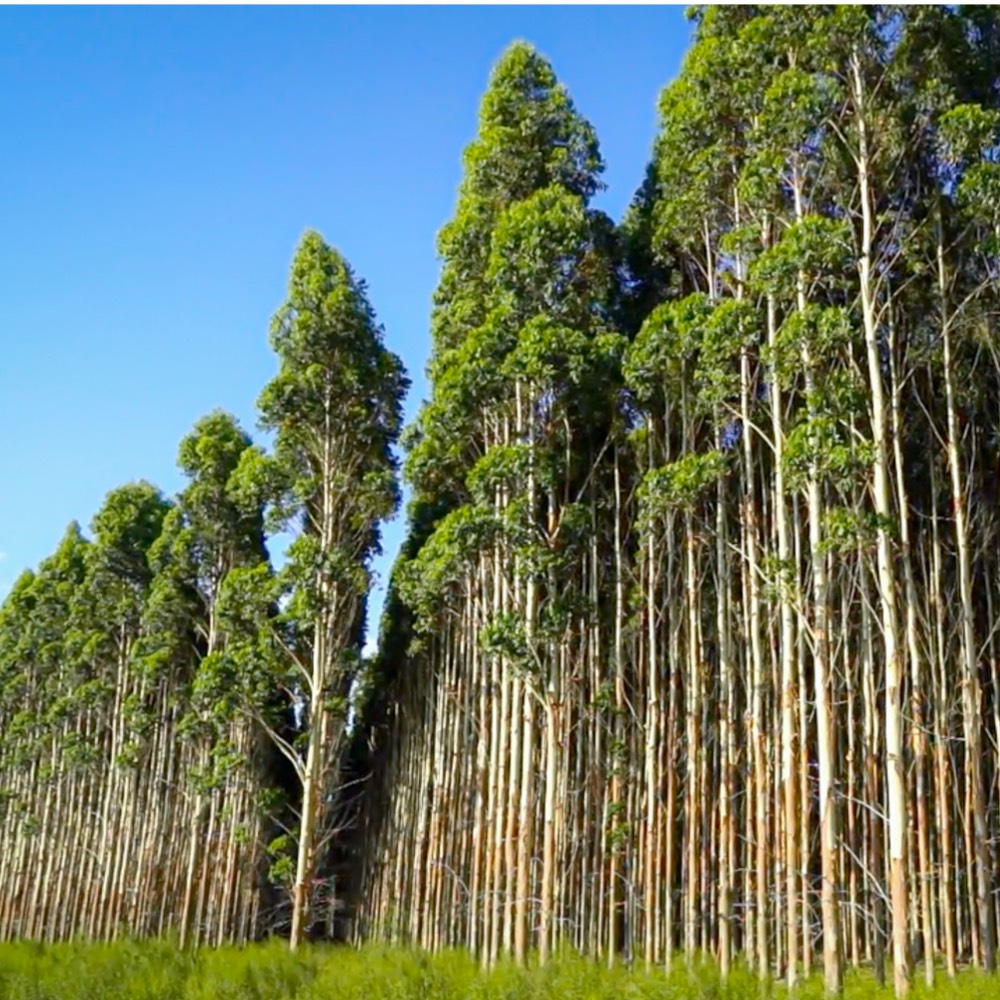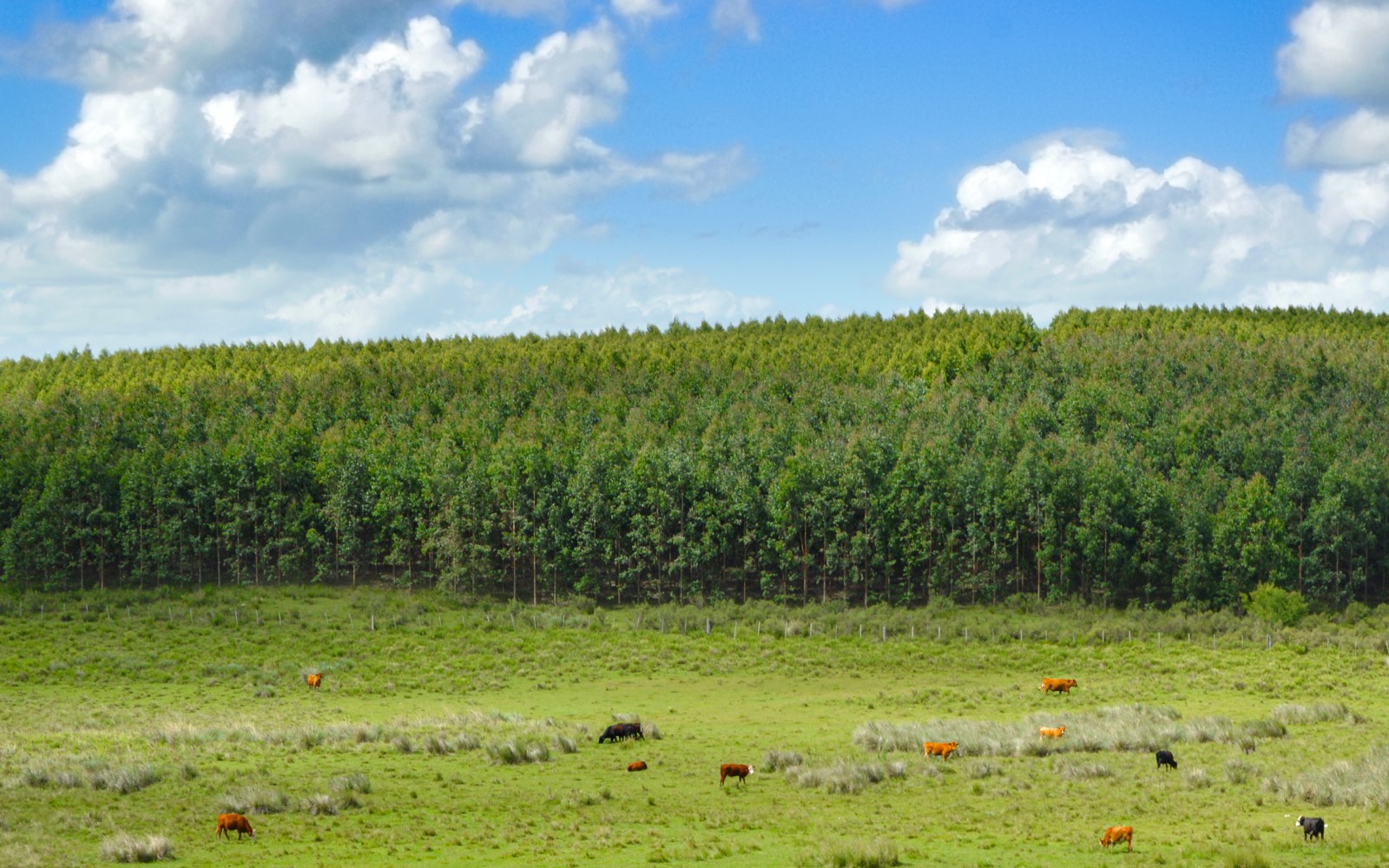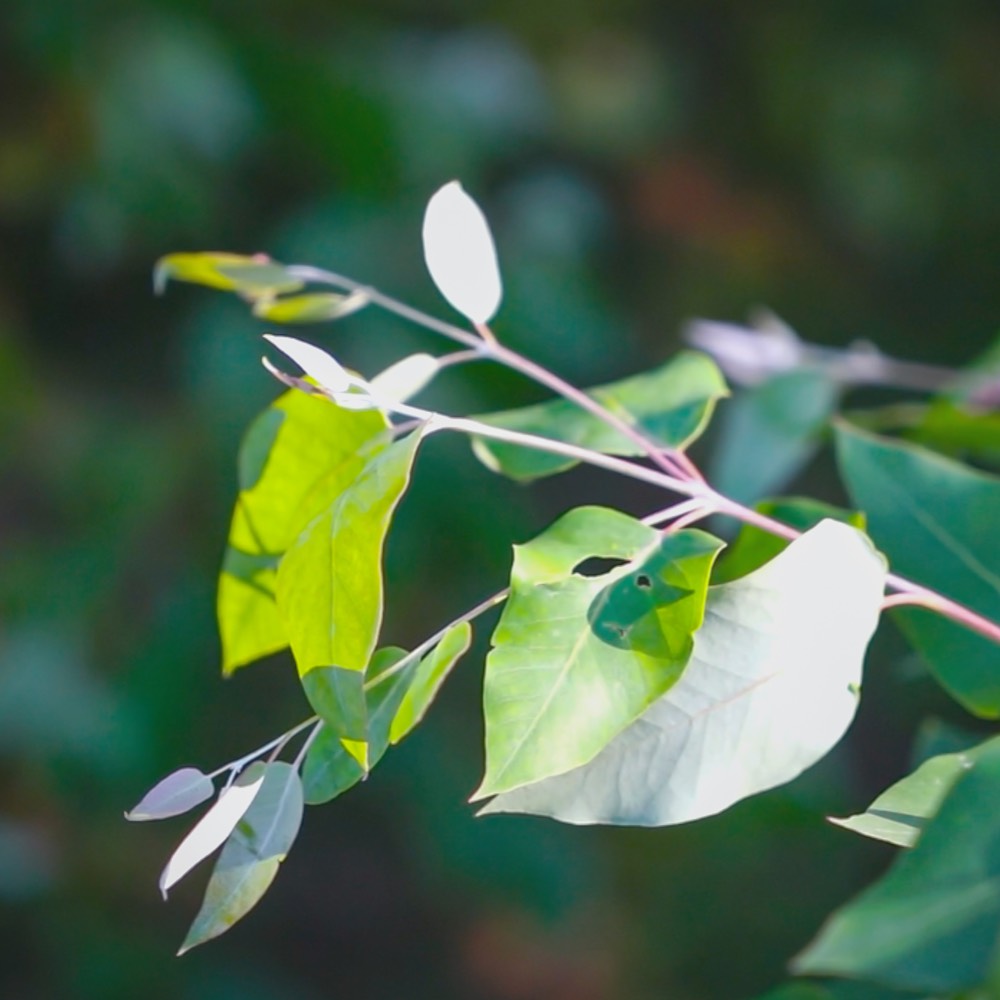 TEAM
We at Southern Forestry Partners
Our range of services enables foreign investors to gain access to environmentally conscious and profitable turnkey projects in the Uruguayan forestry sector. 
With our heritage in the livestock, agriculture and forestry sectors and our proven track record in developing and managing Agri-oriented real estate investment projects in Uruguay and Paraguay, we are uniquely positioned to bridge the gap between international business standards and local business ethics.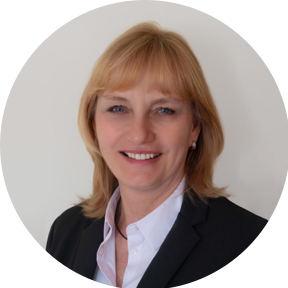 Mechthild Stahr
+598 2604 3107
mstahr@southern-forestrypartners.com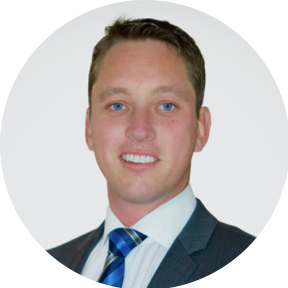 Lennart Stahr
+49 (0)162 531-5340
lstahr@southern-forestrypartners.com
Close up to experts, practice and politics
We maintain partnerships with local forestry alliances and independent experts in the sector. We maintain ongoing relationships with the most recognized accounting and law firms, as well as the political sector. These partnerships enable an exclusive investment product, backed by the best expertise in the country.
CONTACT
Would you like to know more?
Southern Forestry Partners S.R.L
Email: lstahr@southern-forestry-partners.com &
mstahr@southern-forestry-partners.com
Tel:  +598 2604 3107
Cel Uruguay:+589 (0) 95 859 025
Cel Uruguay: +598 (0) 99 327 514